Naval Base Ventura County
Naval Base Ventura County, or NBVC, comprises three main locations: Point Mugu, Port Hueneme (pronounced Hu-nay-mee), and San Nicolas Island. The consolidation of Point Mugu and Port Hueneme happened in October 2000, and San Nicholas Island joined in 2004.
Established during World War II, Port Hueneme played a role during the Korean War when most naval supplies and construction equipment traveled through this port. Point Mugu, also opened during World War II as a training area for Seabees, was used by President Ronald Reagan when he visited his Santa Barbara ranch.
Today, NBVC is an all-in-one mobilization site with a deep-water port, railhead, and airfield. There are over 100 tenant commands and over 19,000 personnel, making NBVC the largest employer in the county.
Read More
Off-Base Neighborhoods
California real estate is expensive, and this area between Los Angeles and San Francisco is no exception. A few areas are quite popular for military families who choose – or have to – live off base. Thousand Oaks is one of them and is about 35 minutes from base. Also within a decent commute are Camarillo, Ventura, and Oxnard. Most people head east from the installation and opt for newer, suburban construction.
On Base Housing
Liberty Military Housing holds the contract for privatized housing on NBVC, and they offer seven on-base communities and one neighborhood off base. With over 1,200 homes, there is sure to be something for everyone. Cataline Heights is the neighborhood off base, and it is the only one that doesn't allow pets.
The other neighborhoods are split between the two locations (Port Hueneme and Port Mugu), allow pets, and have homes that range from one-bedroom apartments to four-bedroom residences. The amenities include a fitness center, covered gazebos, walking and jogging trails and pools, and splash pads.
Schools
With such a wide variety in where people choose to live, it's hard to talk about just one school district. The top-ranked districts in the area include Oak Park, Conejo Valley, and Moorpark.
If you live on Point Mugu, students attend schools in the Ventura Unified School District. Those living on Port Hueneme will most likely go to Hueneme Schools. Some of the recommended schools in the area are La Mariposa Elementary School in Camarillo, the Camarillo Academy of Progressive Education, and Oak Park High School.  
Cost of Living and BAH
The cost of living in California -- and Naval Base Ventura County – is above the national average, making finding a home or rental quite tricky, particularly on one income. Naval Base Ventura County BAH is one of the highest rates across the country, and it still might not be enough for a house.
Naval Base Ventura County BAH varies depending on rank and whether or not you have dependents. To determine your BAH at Naval Base Ventura County, use our BAH calculator.
BAH Calculator
Housing Costs
The median sales price home in Ventura County is $880,000, at about $491 per square foot. Homes closer to Port Hueneme are less expensive, at about $537,000, but overall, the area is very expensive, particularly the closer you get to the coast or Los Angeles. The newer construction in the suburbs east of the base is slightly more affordable at about $540,000.
Weather
California does bring with it some excellent weather, especially in Ventura County. The typical day has a high of 70 to 75 degrees, with the only change being a few summer weeks where it's a bit hotter. The temperatures cool off at night, and you'll wake to cool mornings in the 50s. That desert heat means minimal rain, especially in the summer. On average, January and February bring the "rainy" months with 4-5 days of precipitation.
Base Amenities
Across the three locations, NBVC has many amenities available. The commissary is aboard Port Hueneme, and so is the main exchange. Point Mugu has a small exchange. There isn't much on base regarding shopping or food, and most places close at 5 p.m. and even earlier on the weekends. NBVC MWR offers a bit more, including two aquatic centers, a golf course, a bowling alley and two outdoor centers.
Area Attractions
NBVC is about 90 minutes from Los Angeles, which hosts many things to do. But within the local area are lots of hiking options and beaches. Hiking in Malibu is just a 15-minute drive from base. Golfing is plentiful in this area, and Point Mugu State Park is another close option for hiking and beaches. Other local options for fun include the Conejo Valley Botanic Garden, Ventura Village Carousel, US Navy Seabee Museum, and Point Mugu Missile Park.
Food and Drink
There are many food and drink options in this area – a bonus for living in a highly populated and diverse region. For Indian Food, check out Taj Café, and for the best pizza, visit Fluid State Beer Garden. These are both in Ventura. Finney's Crafthouse, a gastropub, has a few locations and Anacapa Brewing in Ventura has a full kitchen.
Ventura Coast Brewing and Leashless Brewing have good beers but not much in the way of food. If you're looking for a night of drinks, consider the 100+ beers on tap at Barrelhouse 101, or Rumfish y Vino in Ventura.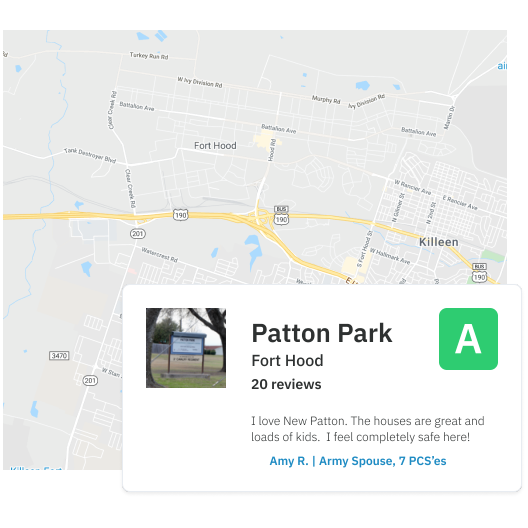 Research Your Area Before Your Move
Discover area guides and trusted reviews by and for the military and veteran community for local neighborhoods, base housing, moving companies, lenders, schools, and more.
Access Review