Cannon Air Force Base
Cannon Air Force Base is in eastern New Mexico, minutes from the Texas border. Cannon is home to the 27th Special Operations Wing and includes Melrose Air Force Range training area, which is about 25 miles west and is used for air to ground, small arms, and electronic combat training.
The closest town is Clovis, and it's about 100 miles from both Lubbock and Amarillo, Texas. While it's a small town, many families find it a great place to live with younger kids, or to focus on family time, finish up college classes, or spend some time volunteering in the community.
Read More
Off-Base Neighborhoods
The most desirable neighborhoods off base are towards Clovis, while the most affordable are southeast of Cannon AFB. The Colonial Park neighborhood slightly north of Clovis is a mix of new construction and estate homes and has a golf course as well. It's in one of the nicer areas of town. For those who choose to buy a house in the area, the rental market is consistent with the continuous flow of military families in and out of the area.
On Base Housing
On base housing is managed by Balfour Beatty, which maintains the amenities in the neighborhoods and communities including basketball and tennis courts, baseball fields, playgrounds, a pool, and a splash pad. A community center has a fitness area and playrooms as well.
There are homes available in five neighborhoods, and most of them are relatively new. A variety of floor plans are available in each neighborhood, and eligibility is based on rank and family size. Residents report that maintaining a lawn is hard with the dry weather and that when it does rain, the ground isn't prepared for it and there may be flooding.
Schools
There are no schools located on Cannon Air Force Base. School-aged children who live on base attend schools in either Clovis or Portales. There are many elementary schools, three middle schools, and two high schools in the Clovis school district.
The Portales School District consists of three elementary schools, one junior high school serving 7th and 8th graders, and Portales High School.
Cost of Living and BAH
The cost of living in New Mexico -- and Cannon AFB -- is below the national average, making things a bit more affordable for those stationed here. Cannon Air Force Base BAH is lower than most installations and may come as a surprise for those moving from a higher cost-of-living area. 
Cannon AFB BAH varies depending on rank and whether or not you have dependents. To determine your BAH at Cannon AFB, use our BAH calculator.
BAH Calculator
Housing Costs
The median sales price home in Clovis is $205,000, at about $119 per square foot, which increased about 12.5% in the past year. Homes in Portales -- which is about 25 miles away -- are lower, at $175,000.
Weather
Weather in the high desert is anything but predictable. Yes, it can be hot, but it can also snow. It's windy, there are tornadoes, hail is common and there are even dust storms. Typical winter weather ranges from a low of 24º to a high of 61º while summer temperatures range from lows in the 50s to highs in the 90s. The rainiest month is August, with an average of seven days of rain.
Base Amenities
The commissary, conveniently located near the Exchange, is open six days a week. The Exchange has the regular amenities--a barbershop, cleaners, an optical store, and a GNC. The food court has Dominos, Subway, and a Starbucks.
Also available on base are the Cannon Library, open on weekdays with storytimes available for kids; Cannon Lanes, open for bowling Wednesday through Sunday; and the Base Theater, which shows movies on the weekends.
The Cannon AFB Fitness Center is open daily, and patrons can apply for after-hours access. The gym has a pool, track and field, TRX equipment, a family room, and a sauna.
Area Attractions
Clovis offers limited, but fun activities, including Ned Houk Memorial Park which has basketball courts, ball fields, an archery range, a track for motorsports and ATV vehicles. Teens will enjoy the disc golf course and families enjoy picnic areas and playgrounds.
Open seasonally, St. Bernard's Farm in Clovis has a corn maze, pumpkin patch, and haunted house. They are also open for birthday parties and field trips.
The Blackwater Draw Museum -- featuring an archeological site -- is open on weekends. Also in Portales are several parks, including the Recreation Center and the city swimming pool.
For a long weekend, consider a trip to Las Vegas (9 hours) or Oklahoma City (6 hours). Santa Fe, Taos, and Albuquerque are all within a four-hour drive. If you're looking for some skiing, check out Wolf Creek Ski Area in Colorado, a 7-hour drive from Cannon AFB.
Food and Drink
La Espiga De Oro Mexican restaurant in Clovis is quoted as a gem, and close enough to base for a great date night option. Other restaurants in town include the Cotton Patch Café, Something Different Grill -- with multiple locations, and Foxy's Drive-In.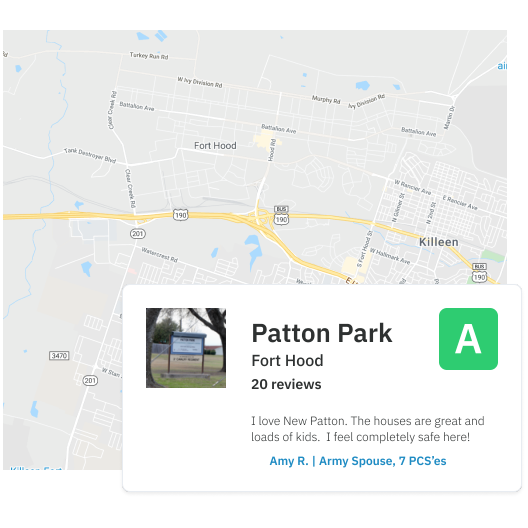 Research Your Area Before Your Move
Discover area guides and trusted reviews by and for the military and veteran community for local neighborhoods, base housing, moving companies, lenders, schools, and more.
Access Review