Trusted Community Insights
Discover reviews by and for the military and veteran community for base housing, local neighborhoods, schools, moving companies, lenders, and more.
Sign up for free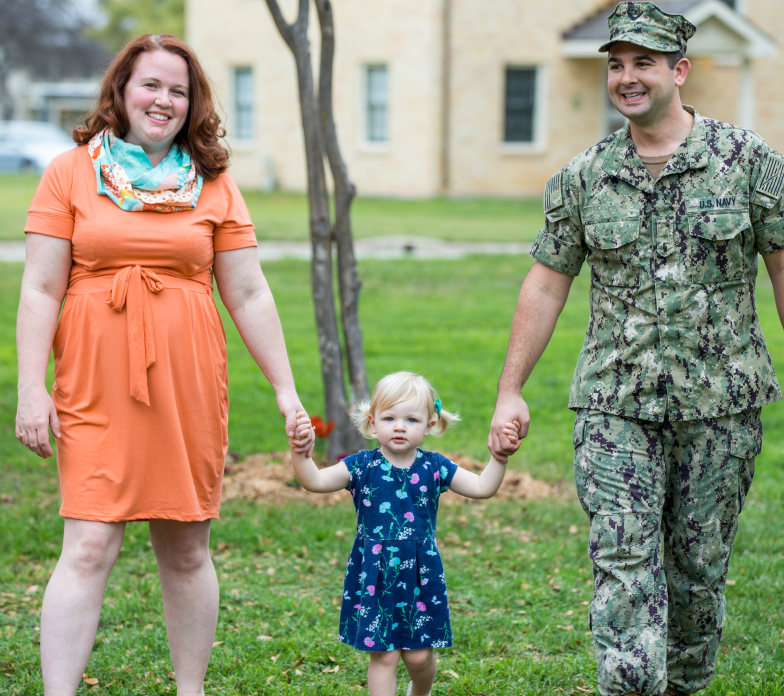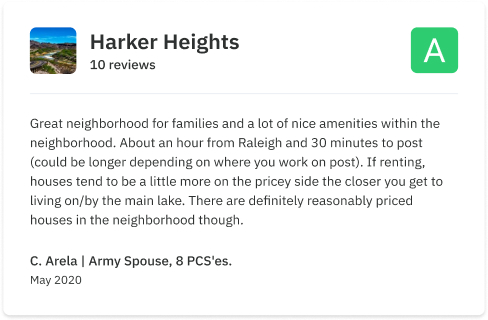 Local Neighborhoods
Read reviews by and for the military community on local neighborhoods, explore commute times and find the best schools.
Explore local neighborhoods
Base Housing
Get free, objective reviews from our community about base housing to help make the decision to live on base or off.
Explore base housing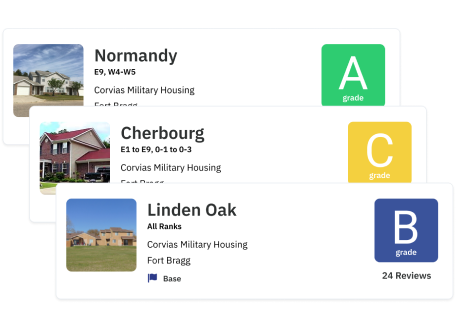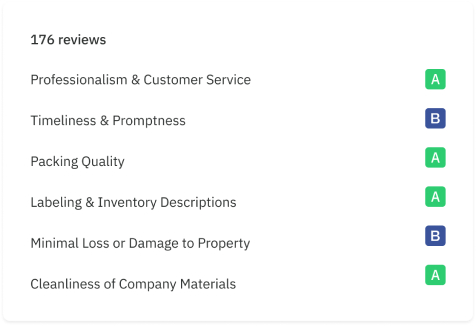 Moving Company Reviews
See how moving companies stack up on cleanliness, packing quality, and timeliness through trusted reviews by fellow military spouses and service members, just like you.
Explore moving companies
Explore More Community Insights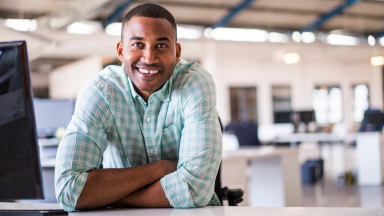 Mortgage Lenders
Honest reviews written by and for military families to help you research mortgage lenders and be informed before you move.
Explore lenders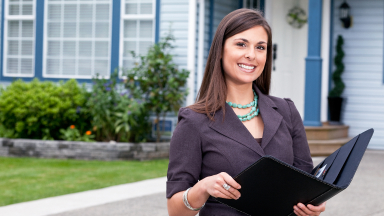 Real Estate Agents
Connect with a local real estate agent who understands the military lifestyle and is there to help navigate your next location.
Learn more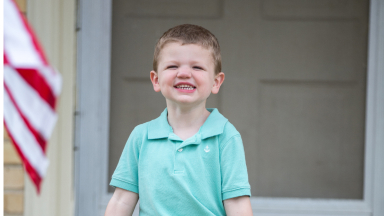 Schools
Explore local area schools and compare your options to make an informed decision on where to live.
Explore schools
What fellow military members, veterans & spouses think of PCSgrades

"We had such a great experience finding a realtor and lender through PCSgrades. I liked the reviews from fellow PCSers. Knowing that our realtor and lender understand the military and VA loans makes the process smooth. I would highly recommend PCSgrades for your next move."
Beth Ivy, Navy Spouse - 6 PCSes