Military Spouse Resiliency Workshop invites you to leave a review.
Leaving a review to help your fellow military family fits right in with the mission of PROTECTED, RESPECTED, and CONNECTED for military spouses. Take care of one another and be entered to win an AMAZING GIFT from Hope Design!
YOU can truly make a difference
Every review submitted creates a little more control for all of us in the military community and a little more transparency when it's our turn to relocate... again.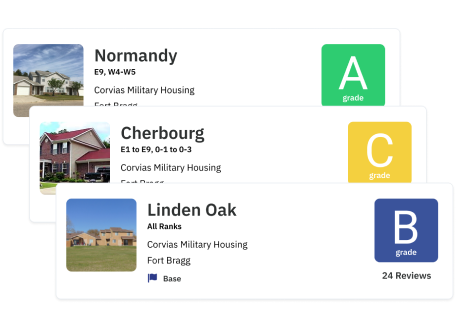 DE-Stress your PCS
PCSgrades is a community of fellow military members, veterans, and military spouses helping each other with our biggest must-solve relocation needs by sharing our personal experiences and advice through trusted reviews from people just like you.